Have you always wanted a bed that looks like something out of a hotel or show home? Well, strap in for the ride because Stage & Style Co is going to let you in on how to style your bed like a designer with all the details.
Believe it or not, it is more than just a sheet set with a duvet on top, and today we will be breaking down all the layers you need to have to make it look fluffy and full.
Before we get started on the bedding, we usually like to recommend choosing artwork. This will allow you to create some sort of theme in the bedroom and will make it easier for you to choose your bedding & decorative throws/cushions.
Let's talk sheets
Starting with luxurious fitted & flat sheets are a must to the basis of your layered bed. We recommend ones that have a soft & silky feel and are made from Egyptian cotton. Choosing fitted sheets that have deep pockets will help fit them snugly and fully over the edges of the mattress, there's nothing worse than waking up in the middle of the night with your fitted sheet all twisted up under you.
When it comes to the color of your sheets it's all down to personal preference, we would personally recommend white sheets because they look crisp, are easy to bleach to get clean, and go with every bedding set.
Duvet
The next step is your duvet or quilt, this takes up the majority of your bed so ensuring you choose a thick and plush insert for your quilt will definitely pay off if you're chasing that 'really comfortable hotel bed that you want to jump on' look. Rolling your quilt once or twice will add body to the quilt and make it appear plusher. In the summer months, something like a coverlet is a great alternative to your thick quilt.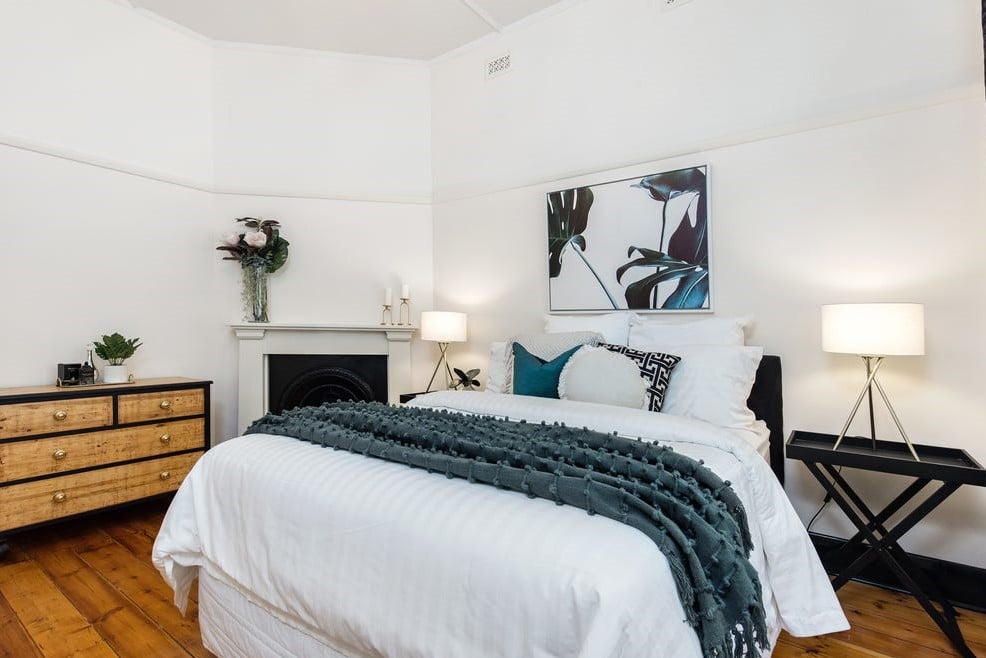 Coverlets
Adding a coverlet to the middle or end portion of your bed is another great way to make your bed look more full & cozy. This simple addition will also allow you or your guests to add or subtract layers depending on how hot or cold it is. We usually recommend placing the open end of the coverlet into the fold or roll of the quilt to hide it.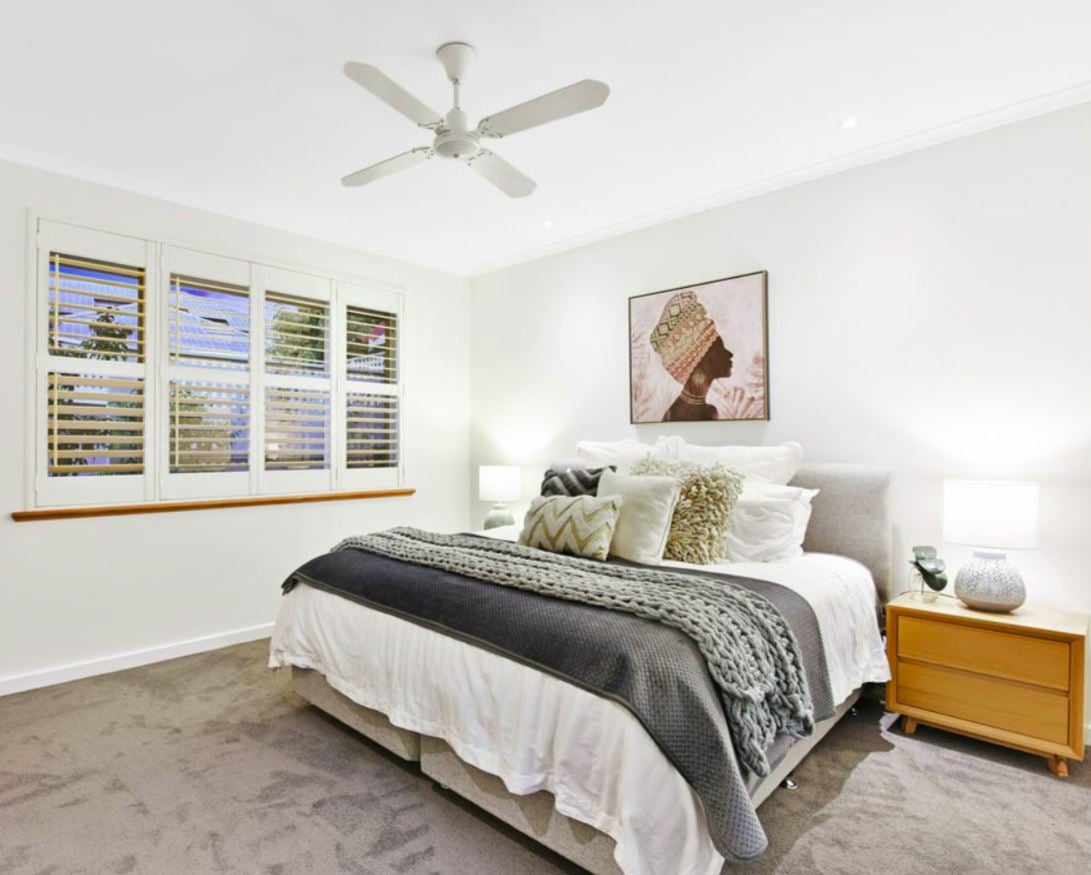 European Pillows
European pillows are a great way to make your bed look more plush & comfortable. For those that don't know what they are, European pillows are the large square pillows that usually rest against your bedhead, they are a great way to add body and depth to your bed. We would recommend using feather inserts for the European & Decorative pillows so you can give them "The Chop" the common size of a European pillow is 66x66cm. Whether you prefer to layer your European pillows in front or behind your standard pillows this is completely up to your personal preference.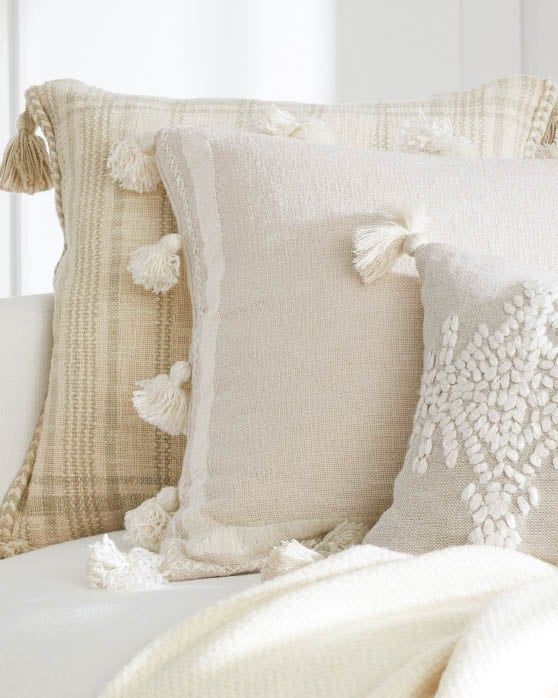 Standard Pillows
When styling your bed 'like a pro' we would recommend layering two standard pillows in front of your European Pillows, once again the aim is to make your bed appear as plush and comfortable as possible. If you are opting for a colored bedspread we would recommend making one set of your standard pillows a color that compliments your bedding & artwork. For example, if you were working with a deep blue bedspread, a nice neutral-toned set of standard pillows would compliment this. The most common size of the standard pillow is 51x66cm, following that is a queen and king size measuring 51x76cm or 51x92cm. So if your pillow insert isn't fitting your pillowcase properly this could be why.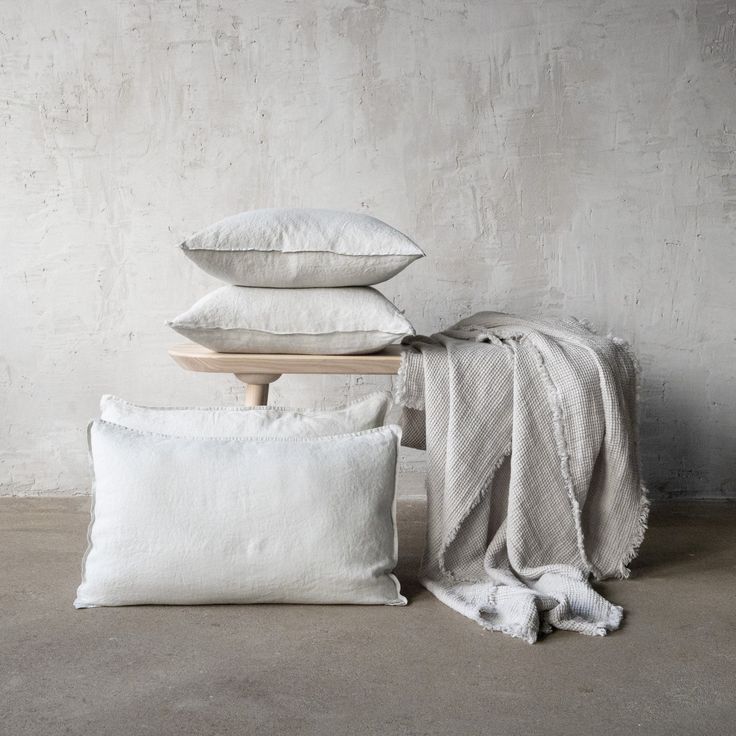 Decorative Pillows
This is where the party starts! Decorative pillows are an amazing way to tie in any stand-out colors or tones in your room. Whether this comes from your curtains or artwork, decorative cushions help to tie it all together. When choosing your cushions you want to ensure two things; they work with the color of your bedding and they tie in with the tones of your artwork or surroundings. We recommend choosing a textured, plain, and patterned cushions. This will give the eye different things to look at and make your bed more interesting, there are a number of ways you can arrange your decorative pillows when styling your bed.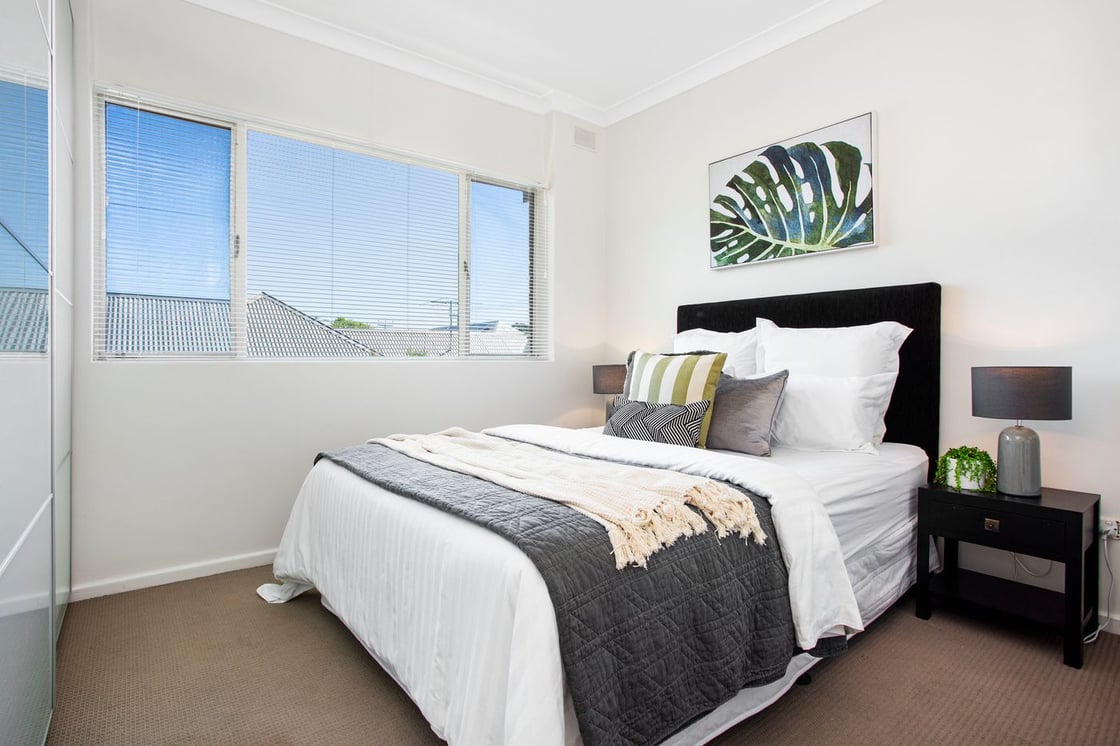 Decorative Throw Blanket
Following the fun you've just had with all your pillows and cushions, throw blankets are warm and cozy sleeping companions, but they can also be used as an accent to add texture, color, and warmth to a room. We know this and we know you know this, but how do you style a throw blanket so it actually looks good? Well, here are a couple of ways you can style yours at home.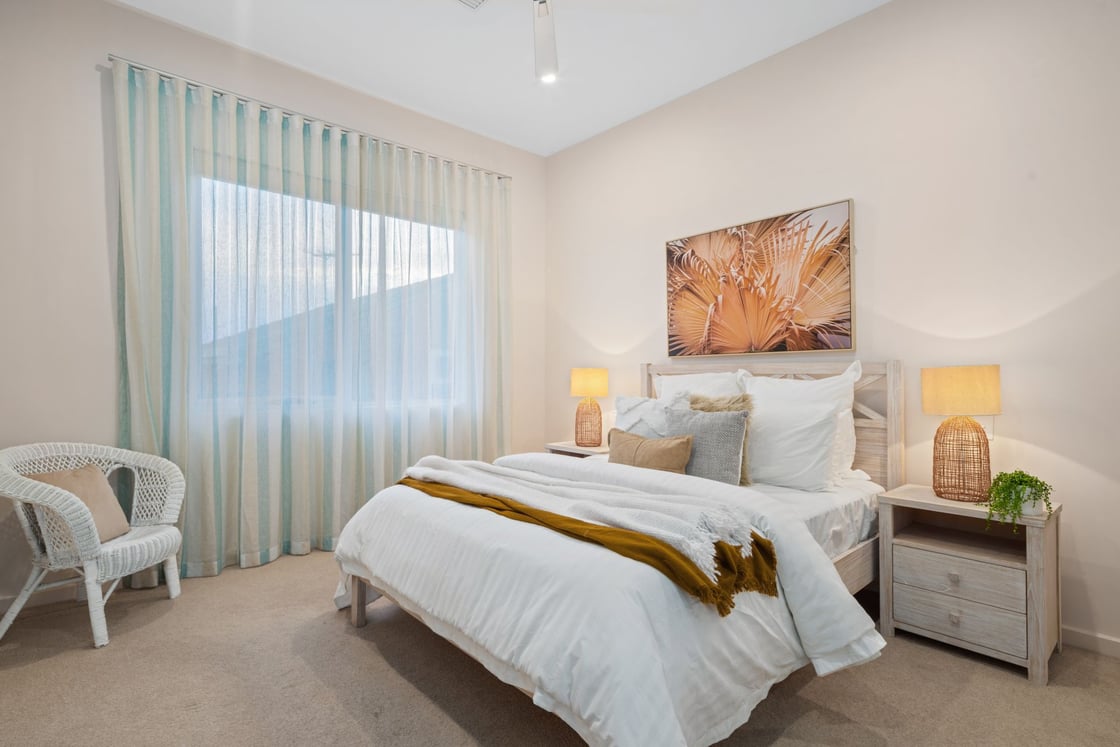 Horizontally bunch & ruffle your throw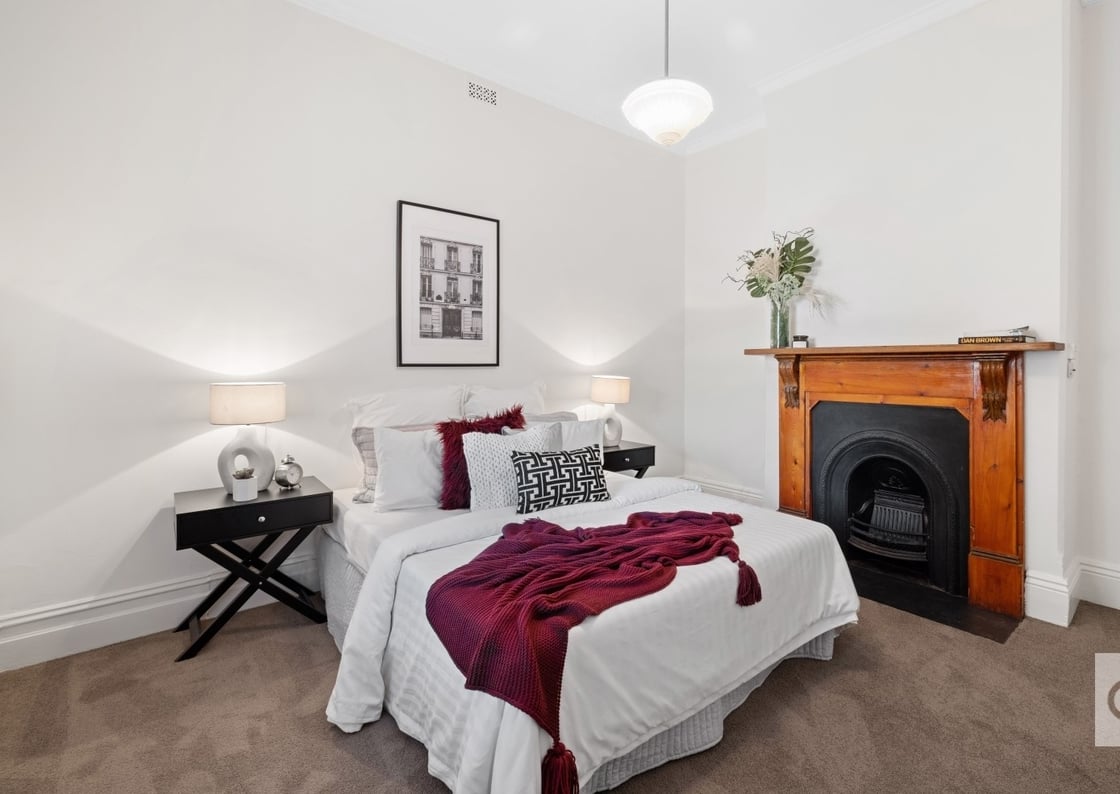 Styled across the foot of your bed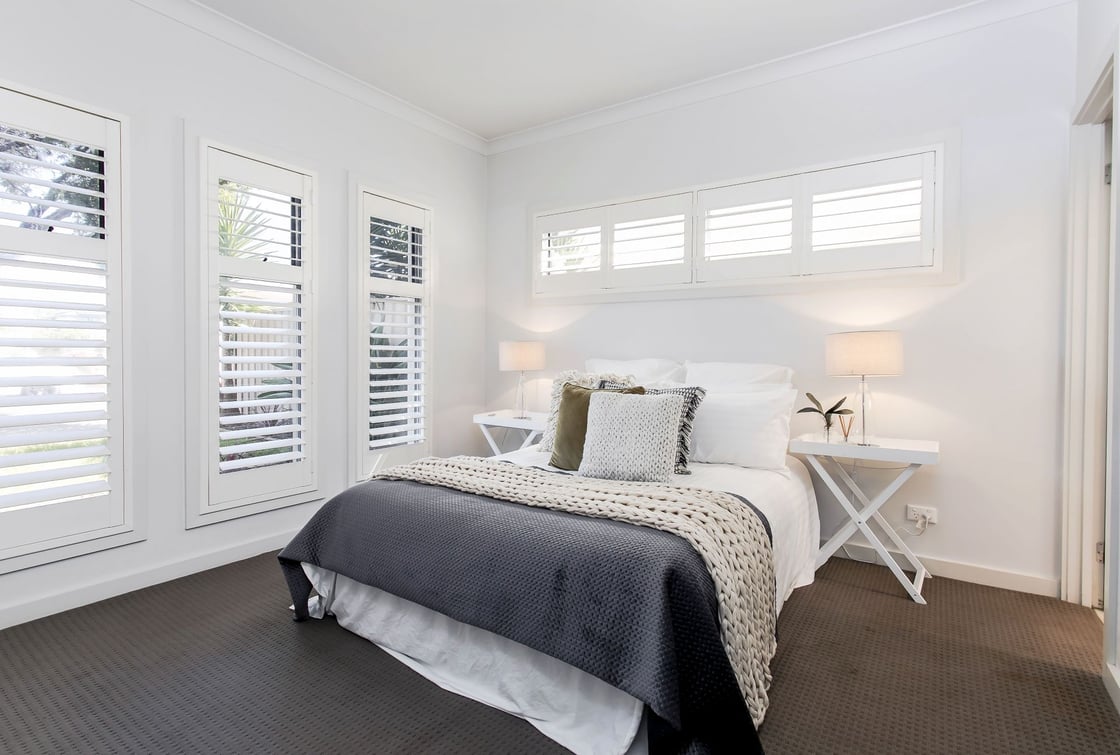 Overhanging to create a luxurious feel
---
…and that's a wrap! We hope you enjoyed our article on 'How to Style your bed like a pro'
See you on the next one! 😁
---
Tash Burley-Slape
Lead Stylist

0423 938 514
Keegan Bell
Business Development & Stylist

0422 774 129
---